The 2015 Version of a Good Design Tip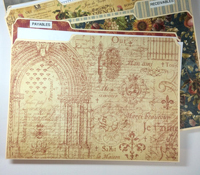 One of my best design tips from years back has been updated for the 21st century. To help you figure out your design style, I have always told you to make a folder for pictures, fabric snips, paint chips and other design ideas that appeal to you. From your collection you would see a pattern emerging. Back then, computers were not used to the extent they are today. So I knew it was time to update this bit of design advice. It is still a good idea to collect room designs and ideas that appeal to you. Study them to discover your personal decorating style and color preferences. Doing that will help your designed spaces become ones you will love.
Only now I am going to tell you to collect them electronically and save them in a document or photo image on the computer – maybe in cloud storage. Another great place for design ideas is Pinterest where you can search for great design ideas and gather them together there on your own boards. The images are high resolution and look nice. It is a great place to get good ideas to use in your own home.
So keep collecting in manila folders or on the cloud, the choice is yours. Either way will help you decide on your design style!